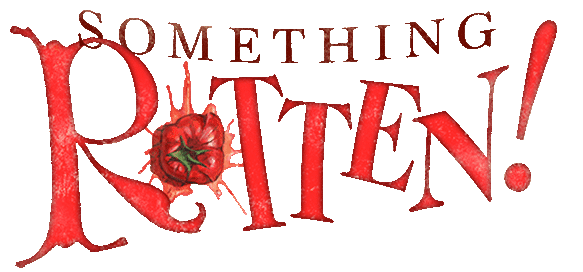 Hamilton Theatre Inc is holding auditions for SOMETHING ROTTEN!
HTI's production of SOMETHING ROTTEN is a Non-Equity, volunteer production. We encourage submissions from actors of all genders, ethnicities and abilities.
AUDITION DATES
(each audition will be approximately 10-15 minutes in length)
Wednesday, February 1st: 5:00 pm – 10:00 pm
Friday, February 3rd: 5:00 pm – 10:00 pm
Callbacks – Saturday, February 4th: 9:00 am (participants will be contacted by the Something Rotten production team)
For more info and to book an audition time, contact pr@hamiltontheatre.com
Walk-ins are welcome but will be seen on a first-come, first-serve basis. We ask that all audition participants wear a mask upon arriving at the theatre, and while they wait for their audition time.
AUDITION LOCATION
Hamilton Theatre Inc. Studio
140 MacNab St. N.
Hamilton, Ontario
AUDITION REQUIREMENTS
Please prepare two songs: one uptempo song and one ballad. A song from a comedic musical is encouraged. Please do not pick any musical numbers from Something Rotten. Please bring your own backing tracks.
CAST BREAKDOWN
Shakespeare: The Bard. Over the top with a huge ego. Age: 30 to 40 (Vocal range: Ab4 – Ab2)
Nick Bottom: A struggling writer who cannot stand Shakespeare. Nigel's older brother. Age: 30 to 40 (Vocal range: G4 – A2)
Nigel Bottom: Nick's sweet younger brother. A struggling writer who falls in love with Portia, a Puritan. Age: 30 to 40 (Vocal range: A4 – Eb3)
Bea: Nick's wife. She loves Nick despite his past lack of success. She dresses up like a man to prove she can be an actor. Age: 30 to 40 (Vocal range: D5 – D3)
Portia: A Puritan woman who loves poetry, theatre, and ultimately Nigel. Age: 20 to 35 (Vocal range: F#5 – G3)
Nostradamus: A soothsayer. Age: 40 to 50
Brother Jeremiah: Portia's father. A Puritan who thinks Nick and Nigel's plays are sinful. (Vocal range: G4 – G3)
Lord Clapham: A posh patron of the theatre.
Shylock: An investor to whom Nick and Nigel are in debt.
Minstrel: Vocal range: A4 – C#3
Ensemble Roles: Townspeople, Troupe, Servants, Crowd, Chorus.
————————-
Welcome to the Renaissance and the outrageous, crowd-pleasing Tony Award-nominated musical, Something Rotten!
Set in the 1590s, brothers Nick and Nigel Bottom are desperate to write a hit play but are stuck in the shadow of that Renaissance rock star known as "The Bard." When a local soothsayer foretells that the future of theatre involves singing, dancing and acting at the same time, Nick and Nigel set out to write the world's very first musical. But amidst the scandalous excitement of opening night, the Bottom Brothers realize that reaching the top means being true to thine own self, and all that jazz.
CREDITS
Book by Karey Kirkpatrick, John O'Farrell
Music and Lyrics by Karey Kirkpatrick, Wayne Kirkpatrick
SOMETHING ROTTEN is presented through special arrangement with Music Theatre International (MTI). All authorized performance materials are also supplied by MTI. www.mtishows.com
PRODUCTION TEAM
Producer: Lucia Crespo
Assistant Producer: Devin France
Director: Monica Cairney
Musical Director: Jennifer Ferreira
Choreographer: Meredith Busteed
Stage Manager: Andrea Wicken
The tech week for Something Rotten is scheduled for May 7-11, 2023.
PERFORMANCES
Friday, May 12th 8:00 pm
Saturday, May 13th 8:00 pm
Friday, May 19th 8:00 pm
Saturday, May 20th 8:00 pm
Sunday, May 21st 2:00 pm
Thursday, May 25th 8:00 pm
Friday, May 26th 8:00 pm
Saturday, May 27th 8:00 pm
Performances will be held at HTI's Studio Theatre 140 MacNab St. N., Hamilton.