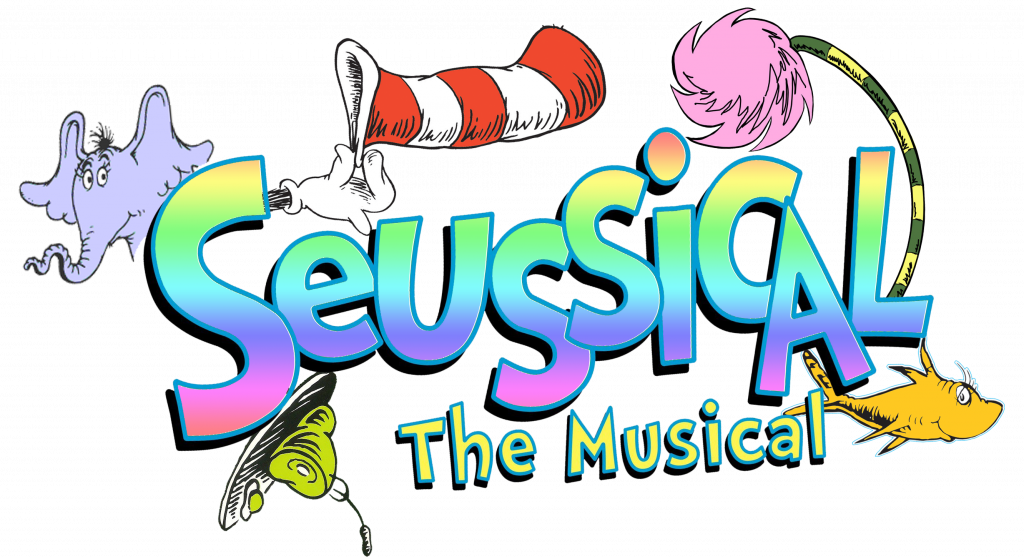 ---
Hamilton Theatre Inc. is holding auditions for SEUSSICAL
HTI's production of SEUSSICAL is a Non-Equity, volunteer production. We encourage submissions from actors of all genders, ethnicities and abilities.
A few technical notes to help you with your decision-making process:
Seussical's show runs from Friday, February 16, to Sunday, March 10.
Rehearsals will be held three times a week, two weeknights and Sunday afternoons.
AUDITION DATES
(each audition will be approximately 10-15 minutes in length)
Tuesday, November 28th: 6:30 pm — 10:00 pm
Thursday, November 30th: 6:30 pm — 10:00 pm
Callbacks – Saturday, December 2nd, 1:00 pm — 5:00 pm (participants will be contacted via email by the SEUSSICAL production team)
For more info and to book an audition time, contact seussicalproducerhti@gmail.com
Walk-ins are welcome but will be seen on a first-come, first-serve basis. We ask that all audition participants wear a mask upon arriving at the theatre while waiting for their audition slot.
AUDITION LOCATION
Hamilton Theatre Inc. Studio
140 MacNab St. N.
Hamilton, Ontario
AUDITION REQUIREMENTS
Two songs (chorus and verse): one ballad and one uptempo song from any genre. Please do not select any songs from the show. There will also be a cold read.
CAST BREAKDOWN
The Cat In The Hat – Our story's omniscient narrator. He is fun-loving and enjoys rhyming. Pops up throughout the story to help the audience. Wise and attentive. Vocal range: F4-F2
Jojo – The Mayor's son, he is a Who that is always finding trouble. Bright, creative, and inadvertently mischievous. He possesses a wildly expansive imagination and finds solace in his friendship with Horton. Vocal range: C5-Ab3
Horton The Elephant – Our story's main character, he is a compassionate and gentle elephant. Commonly misunderstood because of his larger size. He is protective and loving of all creatures in the jungle. Vocal range: F4-A2
Gertrude Mcfuzz – Horton's one-feathered-tail bird neighbour. Gertrude is sweet and timid. Though kind and loyal, she is also self-conscious of her shortfalls. Vocal range: F5-F3
Mayzie Labird – The most beautiful bird in all of the jungle. Oblivious to her self-centred ways, she relies on her talent of manipulation, and intoxicating beauty to navigate her way through life. Vocal range: Eb5-G3
The Sour Kangaroo – The 'leader' of the jungle. She is loud, brassy, and stubbornly set in her ways. A caring mother, but unabashedly sassy and soulful. Vocal range: F5-F#3
ENSEMBLE ROLES: Jungle Creatures (The Wickersham Brothers, Yurtle The Turtle, Bird Girls); The Whos (Mr. Mayor, Mrs. Mayor, General Genghis Khan Schmitz)
————————-
Seussical is a fantastical, magical, musical extravaganza that brings to life our favourite Dr. Seuss characters.
The Cat in the Hat tells the story of Horton, an elephant who discovers a speck of dust that contains the Whos, including Jojo, a Who child sent off to military school for thinking too many "thinks." Horton faces a double challenge: not only must he protect the Whos from a world of naysayers and dangers, but he must guard an abandoned egg, left in his care by the irresponsible Mayzie La Bird. Although Horton faces ridicule, danger, kidnapping and a trial, the intrepid Gertrude McFuzz never loses faith in him. Ultimately, the powers of friendship, loyalty, family and community are challenged and emerge triumphant. Seussical is fun for the whole family!
CREDITS
Music by STEPHEN FLAHERTY
Lyrics by LYNN AHRENS
Book by LYNN AHRENS and STEPHEN FLAHERTY
Co-Conceived by LYNN AHRENS, STEPHEN FLAHERTY, and ERIC IDLE
Based on the Works of DR. SEUSS
SEUSSICAL Is presented through special arrangement with Music Theatre International (MTI). All authorized performance materials are also supplied by MTI. www.mtishows.com
PRODUCTION TEAM
Producer: Teryn Lawson
Director: Joshua Arcari
Musical Director: Jennifer Ferreira
Choreographers: Erika Bennett and Katlyn Alcock
Stage Manager: Eliza Champion
The tech week for SEUSSICAL is scheduled for February 11th – 15th, 2024.
PERFORMANCES
Friday, February 16th, 7:00 pm
Saturday, February 17th, 2:00 pm
Friday, February 23rd, 7:00 pm
Saturday, February 24th, 2:00 pm
Sunday, February 25th, 2:00 pm
Friday, March 1st, 7:00 pm
Saturday, March 2nd, 2:00 pm
Sunday, March 3rd, 2:00 pm
Friday, March 8th, 7:00 pm
Saturday, March 9th, 2:00 pm
Sunday, March 10th, 2:00 pm
Performances will be held at HTI's Studio Theatre, 140 MacNab St. N., Hamilton.